A character in my glitzy mystery, SOAP BUBBLES, draws a very popular comic strip called "Chien."
Chien was based on a comic strip I created when I attended New Mexico State University. For Soap Bubbles I added Chien's girlfriend, Streisand, and a Cocker Spaniel named Mary Wanna.
Today's strips involve writing (of course) and I've added two new characters: a vulture named Georgie Bushwhack and a hawk named Dick Chainsaw.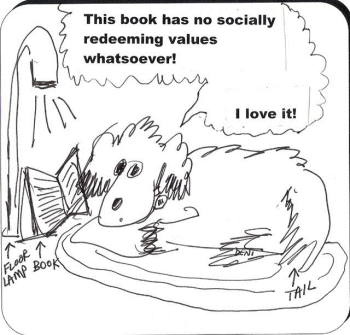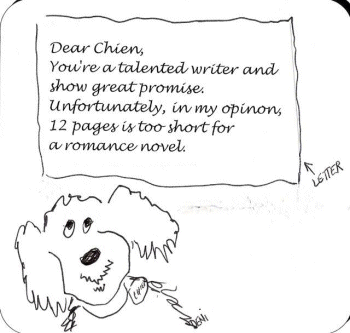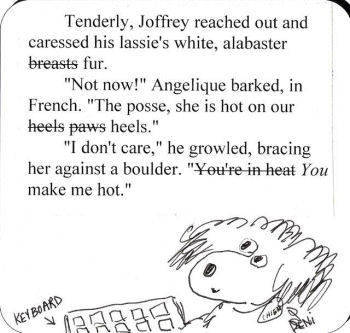 I'll add more Chien cartoons at different intervals.