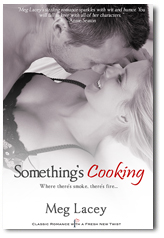 Welcome to my world, where life is full of romance, and the battle of the sexes is as fierce and passionate as it is humorous and outrageous!
Whether the story occurs in today's contemporary society, with all of the mannerisms, quirks and challenges we face everyday; or in a future world where the veil between myth, magic and reality is non-existent—one thing is the same: hot, sexy men and women engage in that age-old battle with wit, style and lots and lots of attitude.
And they have tons of fun along the way. I think you will, too. See for yourself!