Million Dollar Men Contest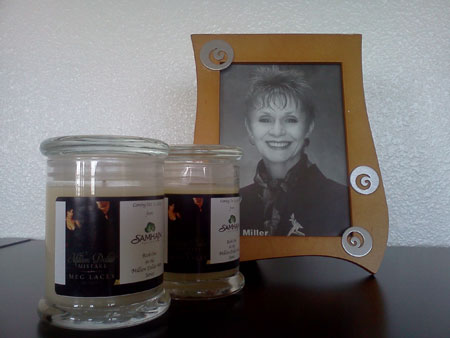 To celebrate the release of my newest book, Million Dollar Mistake, from Samhain Publishing. I am giving away a specially designed candle design from "For Every Home" to two participants. This candle features an autographed copy of the book cover, and is a delicious scent that will make your home smell delightful. In addition, I am also giving five more participants a 25% off coupon to For Every Home®, and a scent sample of some of the available products. The winners will be chosen randomly via Random.org.
Rules:
One Sweepstakes entry per person per month.
Entering the sweepstakes grants us permission to list your name as our winner and to add you to Meg's Mailing List.
Details are available at theromancestudio.com.
Winner's name(s) will be drawn on the fifteenth day of the month.
GOOD LUCK,
Meg Lacey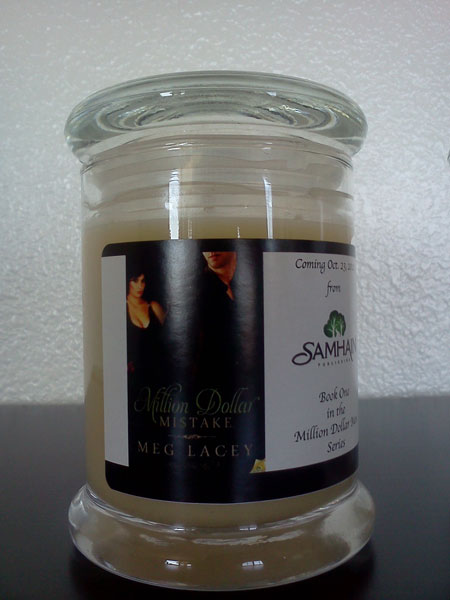 ABOUT THE PRIZES:
I love the products from For Every Home®. I use them constantly, from the candles and sprays to the scented-wax warmers. Everyone who comes into my house comments on the scent. I'm a huge fan of cinnamon, and I love to pretend I've been baking all day.
The candle scent is "Sugar Cookies", and is one of For Every Home®'s top sellers. It''s clean burning, with no black soot on the jar, because it's made with Soy-Plus-Coconut Wax, with 25% more fragrance than other brands! For Every Home® products are all natural and MADE IN THE USA! In addition, their patented OAM (Odor-Absorbing Molecule) Gels and Sprays absorb even the toughest odors!! I hope you'll love their products as much as I do!